Suzanne O'Brien
Chair
Suzanne is an experienced non-executive director with extensive senior leadership experience. A qualified accountant and tax consultant with over 30 years' experience in business, primarily financial services, she now has a portfolio career. She is Vice Chair of the Board and Chair of the Finance Committee at Cross Keys Homes, the largest provider of social housing in Peterborough. A Senior Fellow of the Higher Education Academy, she works part-time as Principal Lecturer at Canterbury Christ Church University where she enjoys leading and inspiring the next generation. With a proven track record of effective leadership, developing solutions that provide organisation-wide value, supporting growth and sustainability, she leads by example. An advocate for social justice, she champions those who are disadvantaged.
Dr David Oliver
Vice Chair
David retired from the full-time position of Consultant Physician in Palliative Medicine at the Wisdom Hospice in Rochester in 2016 but remains active as an Honorary Professor at the Tizard Centre at the University of Kent. He trained first as a GP and worked at St Christopher's Hospice with Dame Cicely Saunders before his appointment at the Wisdom Hospice in 1984.
He has lectured and published widely on neurological palliative care, particularly on the care of people with motor neurone disease. He is chair of the EAPC Reference Group on Neurology and Palliative Care and member of the Reference Group on Intellectual Disability and Palliative care.
David has two sons and four grandchildren. He is also a trustee for the Mortimer Society, which runs two care homes in the Medway area. David joined the Trust in June 2018.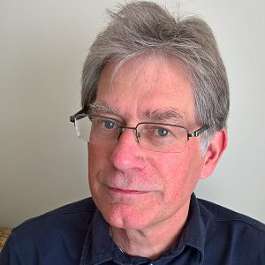 Neil Hope
Chair of Finance, Audit & Risk Committee
Neil is a member of the Chartered Institute of Public Finance and Accountancy. In 2017 he retired from the Ministry of Justice where he had worked at a national level for 17 years in financial management for the prison and probation services. Prior to that, he had worked for the NHS in financial management in east Kent and elsewhere.
Married to Sue, with two daughters and three grandchildren, Neil lives in Lyminge. His interests include gardening, amateur dramatics and travel. Having been a member of Elham Valley and Wye Lions Club for many years, he is now a member of Ashford Lions Club. Neil joined the Trust in April 2018.
Anita Robson
Anita spent most of her long career in the City as a director of a major Lloyd's insurance broker. Having for the most part worked in general management, a role which additionally embraced more than 20 provincial offices, she latterly joined the Board of Directors of their financial services company.
Since finishing her City career, Anita has helped to set up a small rural heritage centre, where she worked as the Administrator during its embryonic stages. She joined The Fifth Trust as a volunteer in 2012. Inspired by our work, she was keen to contribute more and, in 2013, she joined our Board of Trustees.
Beckie Whelton
Beckie has been working in the field of learning disabilities since 1998. She began as a support worker, working her way up to deputy manager of a service supporting young adults with learning disabilities. In 2003, Beckie moved into research, joining the Tizard Centre and working with Professor Mansell and Professor Julie Beadle-Brown on an evaluation of Person Centred Active Support (PCAS) training. She remains there to this day.
Beckie has a BA in psychology and social studies, is a qualified trainer in PCAS, and is undertaking an MA in intellectual and developmental disabilities. She continues to advocate for people with learning disabilities. Beckie joined the Trust in November 2017.
Paul Gannaway
Paul is a chartered quantity surveyor and a director of a Canterbury-based construction consultancy, which he purchased eight years ago having started there as a trainee. His career in construction has spanned over 30 years and includes a diverse range of projects, including the Turner Gallery, University of Kent and Shepway Sports Trust.
He lives in Whitstable and has three daughters: Isobel, who is a building surveyor, Beth and Amelia. Paul joined the Trust in June 2018.
Srini Annamaraju
Srini is a senior executive with over 28 years of experience in management consulting, IT and digital customer engagement in the banking and financial services world. He has worked with global firms such as Capgemini, Hewlett Packard Enterprise and the TATA Group in the United Kingdom. Srini holds a BS in Mechanical Engineering and an MBA in Finance in India.
Srini lives in Canterbury with his wife Vijaya and two sons. He is keen to support the Trust with his expertise, his network in the tech world and his time. He looks forward to learning about, and contributing to, the issues impacting adult learning disabilities and support mechanisms. He joined the Board of Trustees in September 2020.
Dan Cowley
Dan is a solicitor who specialises in commercial property and development law and is a director of a multi-office Kent-based practice. Dan has previously been a trustee of a charity that seeks to combat human trafficking and of another charity that provides low cost accommodation for international students in Oxford.
Dan is married to Helen and has a son and lives in Canterbury. In his spare time he enjoys spending time in France, watching too much television and getting out on his bike as much as he can.
---
Maureen Wilson-Wright
Company Secretary and Fundraiser
Maureen worked in personnel management for the John Lewis Partnership before raising her family. Later she joined a London-based merger and acquisition firm as an associate specialising in the recruitment sector. Her involvement with charity work began in the 1960s when she became an active member and honorary treasurer of her local Red Cross. She was hon secretary of the Sevenoaks branch of the Leukaemia Research Fund for over 30 years. In 1984 Maureen became the fundraiser for Spadework, a charity supporting adults with learning disabilities, and held this position for 30 years.
Maureen started fundraising for The Fifth Trust in 1989 and became its Secretary in January 1992. When the Trust converted to a charitable company in 2010 she was appointed Company Secretary. She lives in Sevenoaks and has a daughter and three grandchildren.